Planning a School or Library Event?
You can order Pearl Goes to Preschool, Lily's Cat Mask, or Pirate Boy directly from Penguin Random House at 800-733-3000. To order books from The Sadie Series, visit Kar Ben or call 800-452-7236. And to order The Artist and the King, visit Alazar Press.
School Visits
How do you combine pictures and words to make a story? Is there an easy way to draw a character's changing emotions? My Skype visits answer these questions. For information on a 45 minute virtual visit or in-person visits and lectures, drop me a note. fortenberryillustration@gmail.com
Before the Visit
Please read some of my books with your class. Gather questions students have for me. If possible, limit each group to 30 students. For younger kids, you might want paper plates, crayons and pencils on hand for after my visit (so they can put to use some of my suggestions).
---
"It was so special to have Julie Fortenberry read to several classes of Kinder and 1st grade students. The students were so excited to share their cat masks, participate in the story and learn about how to draw emotions. They also learned about writing "What if…" stories and best of all, saw that it's okay to be shy!

Teachers observed that their time with Ms. Fortenberry was more than just reading a book. The interaction corresponded to Reading, Writing, Social and Emotional, and Speaking and Listening standards. We can't recommend taking part in a presentation with Ms. Fortenberry highly enough!"  

Tracey Rowley
Educational Technology Integration Specialist
Instructional Technology Department
Tucson Unified School District
See great a great slideshow of drawings by student artists! Click here!
★ Make A Cat Mask– For step by step instructions click here!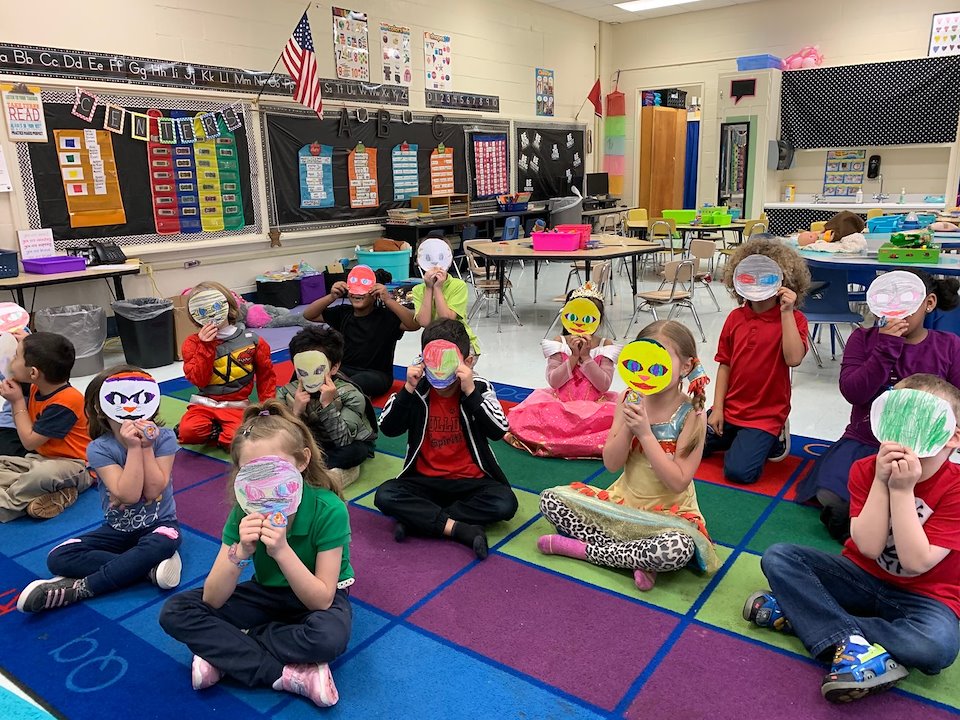 ★ Make A Cat Mask– For step by step instructions click here!