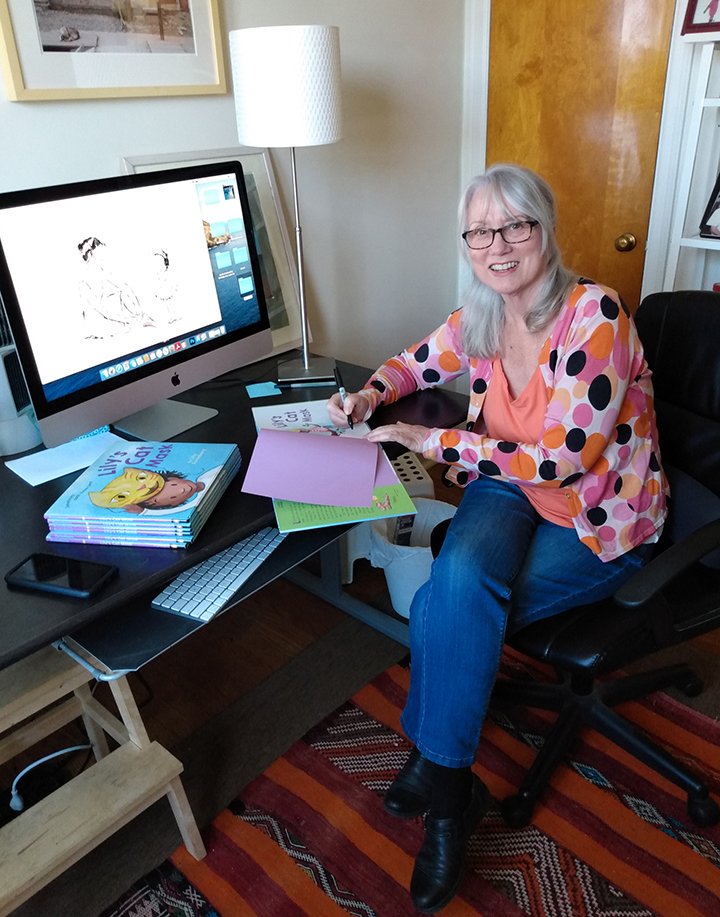 Q and A
When did you became a children's book author?
When I had my children.
I began illustrating for Highlights Magazine.
What is your favorite thing about storytelling?
Entering a new world. Creating a character and imaging what that character might do.
What makes a good children's story?
Identifiable characters, relatable emotions, fun settings.
How do you connect the story with the illustrations?
I usually start by drawing a character. Sometimes the character ends up in a completely different story than where they first started!
Up Next:
LE MEILLEUR PAPY DU MONDE